Dream Weaver Massage
60min $125.00
90min $155.00
Plan your escape and be transported to another level with our full body massage featuring our Hi Bio CBD body cream! It will soothe and delight your tired muscles with a cocktail of our custom blended oils and a healthy dose of our Hemp CBD body cream. Guaranteed to reduce stress, inflammation, and joint pain while sending you into a dream state of luxurious contentment. Our CBD cream is infused with healing vitamins, soothing hemp and hydrating Shea butter that will calm your senses and nourish your body into a state of total bliss.
Deep Tissue Upgrade Available
Coconut Mango Escape Massage
60min $115.00
90min $145.00
As the days are getting longer and the sun is out, indulge in our exclusive Coconut Mango Escape Massage! Chock full of Coconut and Mango butters your skin will be infused with vitamins and antioxidants that will nourish skin from head to toe. We include a warm foot treatment of Texas wildflower honey and papaya enzymes for hydrating and relaxing experience for the feet. Your body and soles will emerge relaxed, rejuvenated, hydrated and ready for those warm weather adventures ahead!
Deep Tissue Upgrade Available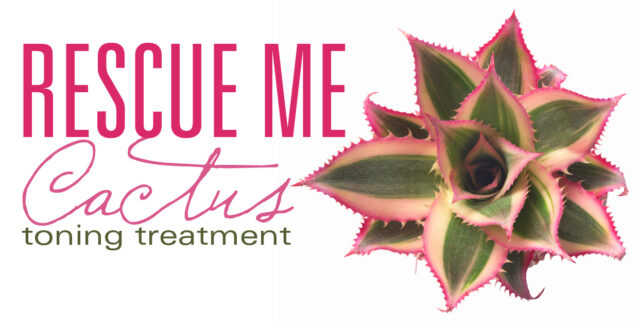 Cactus Quencher Toning Body Wrap
90min $180.00
Here comes the sun! Reveal a newly contoured body with our skin firming and toning wrap. Featuring a full body exfoliation with our nourishing dead sea salt and pure essential oils to remove dry skin followed by a warm shower. Next, a full body application of our warming cactus serum is painted on to begin the tightening and rejuvenation process. While the toning gel is at work, you are treated to a scalp, neck and head massage. Finally, a full body application of delicious agave nectar oil is applied. You will emerge blushingly beautiful!
Rainbow Maker Massage
60min $150.00
90min $180.00
Enjoy our full body transformative CBD Healing Stone massage that will nourish skin, induce luminosity and restore your sore muscles. Indulge in this blissful Cloud 9 Swedish massage as our botanical oil fights free radicals and helps skin maintain its hydration and relieve pain and soreness in your overworked muscles. Packed chock-full of Hi-Bio™ fast absorbing, full spectrum hemp body cream infused with US Grown, non-GMO soy oil rich in essential fatty acids and skin calming organic cucumber extract. High in antioxidants, cannabinoids, vitamins and minerals that help fight free radical damage, this ultra-relaxing massage journey is unlike anything else you've experienced!
Deep Tissue Upgrade Available
Fountain of Youth Firming Facial
60min $150.00
90min $190.00
Papaya, Noni and Copper Peptides blend beautifully in this expertly created facial to promote a more youthful, toned and hydrated complexion. This restorative, organic facial features our papaya peel. Packed with with essential nutrients, such as healing amino acids, anti-oxidant vitamins and complexion resurfacing enzymes. Noni aids in cell repair and provides skin healing to reveal a healthy, youthful glow. Emerge with confidence knowing your skin is well nourished, has increased collagen and elastin making you ready for the sunny days ahead!
Watermelon Basil Body Glow
60 minutes $105.00
Get ready for sunshine with the scent of fresh basil, watermelon and sea salt! First, your skin is dry brushed to increase circulation and remove dehydrated skin. Next, you are polished with a beatuiful blend of sugar, vitamin C, healing basil and watermelon seed oil to nourish and revitalize your skin from head to toe. After a warm shower, you are then treated to a luscious application of Agave Nectar Oil revealing a glowing beach ready radiant skin!
Watermelon Basil Vodkatini
Manicure and Pedicure 
Manicure $35.00
Pedicure $75.00
Give your feet an intoxicating drink of softness and rejuvenation with this super hydrating watermelon seed oil and basil sugar scrub to reveal ultra moisturized skin with a glow to match the new season! Nails are trimmed, buffed, filed and polished to perfection with your choice of our Zoya nail lacquer.
Total Swellness
CBD ADD-ON's
FACIAL ENHANCEMENTS:
Head in the Clouds  $15
Stress relieving and revitalizing face and scalp massage with Hi-Bio hemp CBD oil.
Cool Rush  $15
A sinus soothing warm compress featuring our Ki Lavender, Eucalyptus, and Peppermint blend plus a 5 minute acupressure facial massage with
Hi-Bio hemp CBD oil.
BODY ENHANCEMENTS:
Stellar Body Splendor  $25
Experience full body bliss with our Hi-Bio hemp CBD Shea Butter Cream for the ultimate tension reduction and calming effect.
Peace of Mind  $20
Head and neck massage with Hi-Bio hemp CBD oil to relieve stress and leave you feeling tranquil and balanced.
Walking on Sunshine  $10
Indulge your soles with our warm Honey Heel glaze infused with live papaya enzymes, Texas Wildflower Honey and aloe. Feet are painted and wrapped in warm towels tp restore, hydrate and soothe them to silky perfection.

NAIL ENHANCEMENTS:
Magic Carpet Ride  $15
Enjoy this blissful foot and leg massage featuring our Hi-Bio hemp CBD Shea Butter Cream for an added restful feeling to tired feet.